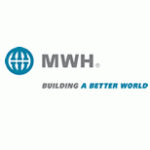 MENDOZA, ARGENTINA. 8th March, 2012. Argentina Mining is pleased to announce that the Company MWH is Platinum Sponsor at the 9th International Convention on Business Opportunities in Exploration, Geology and Mining, Argentina Mining 2012, which will take place September 4-6, 2012, in Salta Province.
MWH is a global leading company on the water infrastructure area. It provides services for the complete range of projects related to water, and programs as water supply, treatment and storage, dams, water administration for natural resources industry and restoration of costs of renewable energy and environment services.
MWH is composed by more than 180 offices in the world, in 35 countries. It counts with highly trained engineers, managers, consultants, politicians and project defenders, technology information assistants, economists, statisticians, public relations professionals and experts on finance together. The company is dedicated to innovation and is committed to the mastery and use of new technologies to create applications focused on results.
"We want to thank MWH for their support. It is gratifying for us to receive MWH backing, in this case as Platinum Sponsor, one of the highest categories of participation. The company has accompanied us since our 2004 edition. We welcome them and value their work in the country", commented Paola Rojas, Manager of Argentina Mining, organizing company of the Convention Argentina Mining 2012.
About Argentina Mining:
Argentina Mining is an Events and Marketing firm focused on the Argentinean mining market, with offices in Mendoza and Salta. Its objectives are gathering the mining community in Argentina and providing a place to promote the activity in the world, developing business opportunities for its members. The company organizes the premium international event of the Argentinean mining sector, the Argentina Mining Convention, which takes place biennially in Argentina since 1996, and the Latin Exploration Conference, among others. Additionally, it provides advisory services in public relations and marketing and develops supplementary products. For further information, please visit www.argentinamining.com
About MWH:
MWH is a global leading company on the water infrastructure section. It owns offices in 180 countries and counts with more than 7.000 experts between engineers, managers, consultants, politicians and project defenders, technology information assistants, economists, statisticians, public relations professionals and experts on finances. Besides, 5.200 students participated in MWH, education on climate change. For further information, please visit www.mwhglobal.com