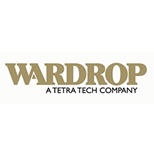 MENDOZA, ARGENTINA. September 29
th
, 2010. Argentina Mining announces that Wardrop Engineering Inc. has confirmed its participation as Copper Sponsor for the  2
nd
International Conference on Exploration in Latin America, Latin Exploration 2010, to be held in the city of Buenos Aires, on October 28 - 29, 2010.
The consulting firm Wardrop Engineering Inc. makes possible the maximum economic performance of global mining projects throughout the resource life cycle The life cycle of a mine presents many challenges and Wardrop has the people and the global presence to meet these challenges and service the world of mining from the ground up. Their expertise extends from exploration, through development (geological resource models, feasibility studies, detailed design, EPCM), production, and closure.
Wardrop's team is comprised of senior geologists, mining engineers, environmental scientists, and metallurgists who understand the realities of project economics and the importance of constructability in preliminary design concepts. Wardrop embraces, with confidence, mining studies compliant with NI 43-101 and JORC standards. This comes from having a highly qualified team of professionals on staff - a team that is conversant with all manners of study such as: initial property assessments, due diligence, scoping studies, and NI 43-101 compliant prefeasibility and feasibility studies.
"It is gratifying for Argentina Mining 2010 to receive the support of Wardrop Engineering Inc. as Copper Sponsor of Latin Exploration 2010 for the first time. We welcome this major company and deeply appreciate their work in Argentina," said Paola Rojas, Manager of Argentina Mining, organizing company of Latin Exploration 2010.
Conference's preliminary program available here >>
About Argentina Mining
Argentina Mining is an Events and Marketing firm focused on the Argentinean market. Its objectives are gathering the mining community in Argentina and providing a place to promote the activity in the world, developing business opportunities for its members. The company organizes the premium international event of the Argentinean mining sector, the Argentina Mining Convention, which takes place biennially in Argentina since 1996, and the Latin Exploration Conference, among others. Additionally, it provides advisory services in public relations and marketing and develops supplementary products. For further information please visit www.argentinamining.com
About Wardrop Engineering Inc.:
Wardrop Engineering Inc. optimizes the economic and social value of their clients' investments by understanding and embracing their clients' long term goals and objectives. The company works closely with their clients to properly plan, design and execute projects—large and small, simple and complex. Through this process, Wardrop develops long term relationships, and even partnerships, with their clients maximizing synergistic values, corporate objectives and market opportunities. Wardrop differentiates from other consulting firms through the people they hire, the tools they employ and the principles that guide their operations. Client satisfaction is the driving force behind their success. For further information, please visit www.wardrop.com