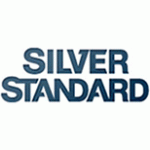 MENDOZA, ARGENTINA. July 11, 2011. Argentina Mining is pleased to announce that Silver Standard Resources, operator of Mina Pirquitas in Jujuy and owner of Diablillos project in Salta, has confirmed its participation as Platinum Sponsor for the 3rd International Conference on Exploration in Latin America, Latin Exploration 2011, to be held in the city of Buenos Aires, Argentina, on October 17 - 18, 2011.
Silver Standard reaffirms its confidence in Argentina Mining by participating as Platinum Sponsor, the highest participation category. Likewise, the company has also confirmed its participation in Argentina Mining 2012 to be held in Salta province. Argentina Mining thanks the company for participating once again and for its loyal support to our events.
Silver Standard owns the largest primary silver resources of any publicly-traded company, with a portfolio of 15 projects ranging from grassroots exploration to production in Argentina, Peru, Mexico, Canada, Chile, the United States and Australia.
"Latin America is a main exploration destination and Silver Standard confirms this by maintaining its investments in the region. To receive the support of such important companies as Silver Standard Resources is highly rewarding," affirmed Paola Rojas, Manager of Argentina Mining, organizing company of Latin Exploration 2011.
Silver Standard joins other companies to participate in the 3rd International Conference on Exploration in Latin America which will offer not only the conference program but also the Project Exchange - a new way of promoting mining projects.  Junior mining companies will find it very useful for finding new partners for JV, getting offers to farm-out properties or even getting capital from savvy investors.
Latin Exploration 2011 has the support of the embassies of South Africa, Great Britain, Canada, Australia, Brazil, Mexico, Peru, and Chile.
About Argentina Mining:
Argentina Mining is an Events and Marketing firm focused on the Argentinean mining market, with offices in Mendoza and Salta. Its objectives are gathering the mining community in Argentina and providing a place to promote the activity in the world, developing business opportunities for its members. The company organizes the premium international event of the Argentinean mining sector, the Argentina Mining Convention, which takes place biennially in Argentina since 1996, and the Latin Exploration Conference, among others. Additionally, it provides advisory services in public relations and marketing and develops supplementary products. For further information, please visit www.argentinamining.com
About Silver Standard Resources:
Silver Standard has the largest published in-ground silver resource of any publicly-traded silver company, with a pipeline of projects in Argentina, Peru, Mexico, Canada, Chile, the United States and Australia. They are making the transition to production with aggressive development on their core properties and the construction of their Pirquitas mine, in northern Argentina, which began commercial production in 2009. When in full production, Pirquitas will rank among the world's largest open-pit primary silver mines. For further information, please visit www.silverstandard.com