Interview with Ricardo José Salas, Secretary of Mining of Salta
"Salta had a 46% increase in the direct generation of employment in mining"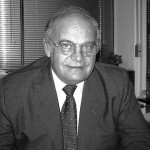 Since 2007, Ricardo José Salas is the Secretary of Mining in Salta province. He graduated in Geological Sciences at the National University of Salta and has been connected to the government of his province since 1974, always in mining-related issues. According to the last Fraser Institute's annual report, Salta was selected the most attractive province in the country to make mining investments, and obtained the 55th place worldwide among 93 jurisdictions. The Fraser report is based on an annual survey on the activity answered by 802 businessmen from different countries of the world. According to this study, Salta was the number one province in Argentina and obtained the 55th place among the 93 jurisdictions which were surveyed worldwide, even surpassing Peru and Brazil. In this extensive interview, Mr. Salas makes a review on mining in Salta and tell us his forecasts for the next years in a region that is growing by leaps and bounds.
- What is the outlook on mining activity in the province of Salta for the next three years?
- A considerable growth in mining is expected, mainly due to the development of the most advanced mining projects which will allow the province to have the first lithium and metalliferous projects under production.
In this respect, the Secretariat of Mining set out the following objectives to be achieved in the next three years in order to consolidate the mining industry in Salta:
To place mining industry as one of the activities that will boost the economic development of the Province.
To promote sustainable economic growth of Los Andes department and other departments, subject to detected and evaluated mining resources, by fostering the installation of Mills and the conversion of raw materials in their territories.
To promote the study of all potential mining resources in each of the departments which are part of the Province in order to define their development opportunities and the interests of their communities.
To generate real jobs, directly or indirectly, through a sustainable productive and/or exploratory activity to achieve a zero unemployment rate in areas where mining is the main activity.
To foster a greater territorial presence and integration of other productive activities to favour the development of local mining services, thus achieving a greater socio economic benefit due to the huge multiplier effect mining has.
- What is the outlook for Salta's export growth as a mining province?
- Exports of added-value mineral products are growing considerably. In the near future, the volume and amount of exports are expected to position Salta among the top exporters once gold, silver, copper, lithium and potassium ore deposits start producing. Future exports are estimated in U$S 600 million. During 2011, mineral exports in Salta amounted to U$S 82 million.
- What has been the rate of growth of Salta's mining industry over the last years?
- Over the last years, Salta's mining industry has shown a growth as evidenced by an annual statistical analysis carried out by the Secretariat of Mining which revealed a greater mining growth during the last years. With reference to the areas destined to mining works, the survey showed a 106.7% growth during the 2008-2011 period compared to the 2000-2007 period, increasing from 2,304,828 hectares to 4,765,569 hectares. Without including the expired hectares over the last 3 years, the province currently has an area of 3,537,793 ha. including cateos, mines and gravel pits. Moreover, 1,064 new applications were registered between 2008 and 2011.
Concerning forecast investments in mining exploration, the province received investments exceeding $ 300 million in 2011 compared to $ 100 million registered in 2010.
As regards exports, an increase of 15% was registered in 2011 (U$S 81,777,032) compared to exports during 2009 (U$S 71,071,572).
Mining tax showed an increase of 188% registering $ 3,209,000 compared to the year 2007. Likewise, royalties increased 134% registering $ 877,601in the same period.
- What are the advantages Salta's territory has to offer the mining activity?
- The mining growth experienced by the province is closely connected to the attractive conditions Salta has to offer investors, which also reinforce its mining tradition.
First, as Governor Juan Manuel Urtubey stated in several opportunities, investment and full respect for rights and obligations stipulated in current mining legislation are both guaranteed. This is possible thanks to provincial mining concessions characterized by a proper legal framework and a clear, rapid and unbureaucratic system, operated by the Licensor Authority (Mining Court) depending on the Judicial Power and the Technical Environmental Authority (Secretariat of Mining) depending on the Executive Power, which consolidate tenements in a transparent and unmistakable way as part of a Legal System that guarantees investment and ensures compliance with stipulated obligations.
Second, the province has an excellent geographical location with communication roads and railway lines that unite the Atlantic and Pacific Coasts. Salta borders three countries (Chile, Bolivia, and Paraguay) and six provinces (Jujuy, Catamarca, Tucumán, Santiago del Estero, Chaco, and Formosa). It has modern telecommunication systems, an international airport, and availability of natural gas, fuels, electricity and non-conventional energy alternatives (geothermal, wind, solar energy).
Salta also has human resources highly adaptable to the productive activity as well as the presence of top-level state and private universities which ensure the availability of highly trained professionals and technicians to cope with the demands of Human Capital companies or the State may need in the development of the activity in its various stages.
Another advantage is the possibility of integration with other activities such as energy, agricultural, farming, industrial and building activities. They represent real alternatives to develop the activities in a good working environment as part of a broad productive diversification.
- Socially, how mining has contributed to the people living near ore deposits?
- The main benefit people of Salta's Puna region have received is the sharp decline in unemployment rate, reaching 0% in Tolar Grande and Olacapato localities, varying according to the season which determines a greater or lower work demand.
Mining growth plays a significant role in territories of gloomy economies and in the life of inhabitants, generating jobs and real incomes in the communities where mining works are carried out. A culture of integration and complementation is coordinated between companies and communities in order mining activity brings more benefits for a greater number of people and they last beyond the mining project. In this respect, an integrated programme was coordinated with the Chamber of Mining to ensure a company-community relation aimed at mutual respect and integration of the community, mainly at the start-up of the project. This requires clear and precise diagnoses on the community and its environment, knowing involved players, their backgrounds, values, level of development, ways of communicating, their daily problems, attitude towards the environment, and their current and future expectations in order to avoid conflicts and benefit all involved parties.
In our province, San Antonio de los Cobres and Tolar Grande localities will be the most immediately favoured ones in their social and economic sectors since major investment and development projects are located within their geographic boundaries. For that reason, we have focused on speeding up the training of people who live there for their fast job placement in the projects that are at different stages of development.
- How many job positions does mining generate in Salta?
- Between 2008 and 2011, the province registered a 46% increase in direct jobs generated by mining. In 2007, 1,598 direct jobs were registered, while in 2011 the figure rose to 2,341.
One of the most relevant aspects of mining recruitment, apart from high wages and contracts fulfilling all legal requirements, is the indirect jobs mining generates –one of the highest among productive activities. In this regard, in 2011, the province registered 11,705 jobs connected to mining including direct and indirect jobs.
- What kind of support does mining activity receives from the government?
- The provincial government understands that in order to achieve mining development and its diversification, it is necessary to consolidate political decisions by establishing clear criteria that substantially contribute to the economic growth of the areas where mining is the main activity. To this end, Governor Juan Manuel Urtubey accompanies the sector with the implementation of shared policies to rapidly attain the availability of energy and road supplies, means of communications, and community relations to ensure a profitable business to investors as well as benefits to the communities.
- What are the investment projections at present?
- As regards development for the next years, forecasts of mining investments in Salta are significant being estimated at U$S 500 million in 2015.
We understand that mining as an opportunity for development must be activated at the right time when minerals are in demand and when reserves can be technologically exploited, reason why it is necessary to previously determine the measured reserves. For that purpose, we encourage and speed up investments in exploratory works so that companies may define its mining business as fast as possible and thus achieve the greatest multiplier effect in the economy.
- What do you think Salta's mining policy is lacking?
- Salta's mining development is a real "State Policy;" therefore, it is only necessary to consolidate the energy infrastructure and road communications including both national route Nº 51 and the recovery of the branch C-14.  In addition, the execution and improvement of the entire mining road network is necessary to transport products efficiently and competitively, hence all public organizations and private companies work together to achieve this objective as soon as possible.
- What are the most promising resources in the province?
- The provincial mining activity is mainly connected to non-metalliferous mineral exploitation where borates and its by-products stand out –minerals which are exported to the five continents. We can proudly say that the province of Salta has one of the largest hydroboracite reservoirs in the world. In addition, there is also lithium production either as chloride or carbonate. Lithium raw materials are found in the brines of Salar del Hombre Muerto located in Catamarca-Salta border and Salar del Rincón in Los Andes department. This resource is found in almost all salars of the province where important exploratory works are being carried out in order to determine their real potentials.
Despite this identification, and thanks to the great diversity of prospective studies carried out by official and private entities, there is sufficient geological-mining information available to ensure the presence of potential metalliferous minerals (copper, gold, silver, uranium, rare earth, etc.), non-metalliferous minerals (sodium sulphate, chloride, and carbonate, sulphur, boron, diatoms, etc.), and application rocks (limestones, perlites, onyx marble, etc.) awaiting for private investments to define their economic feasibility and subsequent start-up.
Taking this information into account, some international mining companies started prospecting and exploring in some well-known prospects and new areas what has enabled the delineation of projects which already present economic feasibility to operate.
- What does it mean for Salta's mining that the province has been chosen as venue for Argentina Mining 2012 next edition?
- The possibility to show all the mining potential our province has in the next edition of Argentina Mining is significantly important for our government since the exploratory works and investments carried out position Salta as one of the provinces with the highest mining expectations within a legal framework that guarantees security for its development, as it has been corroborated by the last report of the Fraser Institute of Canada.
- How do you imagine Salta's mining activity in 2020?
- The current state of exploratory works allow us to assure that, in 2020, Salta's mining activity will represent one of the most important parameters of economic growth, which will be reflected in major value-added mineral exports to all continents, and where gold, silver, copper, and lithium production will stand out in addition to boron minerals which now consolidate the productive activity.