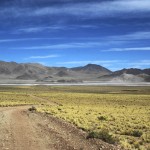 Salta, one of the most promising mining provinces in Argentina, is showing an interesting growing in mining investment, exploration and exports, an activity that, year after year, is becoming the new frontier of Argentinean mining.
There are three main mineral resources in the province –uranium, lithium, and silver; though there is also potential for gold mining. At present, there are several mining companies settled down; among them, ADY Resources Limited, Ekeko, Lithium One, Orocobre, South American Salars, Silver Standard, Minera Exar, Compañía Minera Solitario, Latín American Minerals, Mansfield Minerals, Rodinia Minerals, Bolera, Potasio y Litio de Argentina, Salta Exploraciones, Incahuasi Exploraciones , Terreno Resources Corp, Cardero, BHP Billiton, Surminera, Minera El Toro SA, Lumina Copper, Uramerica, Industrial Minerals Group, Geotermia Argentina, Colque Exploraciones, and Teck.
Salta's landscape presents various geological environments exhibiting interesting perspectives for the discovery of metalliferous and non-metalliferous minerals, and application rocks.
Until 2007, the mining activity in Salta reported over US$ 100 M annually on exports, fees, taxes, and royalties. It also contributed over US$ 50 M in metalliferous, non-metalliferous, and nuclear projects' exploration. At that time, tenements for exploration stretched along 2.4 M hectares –a growth record of 600% compared to 2005.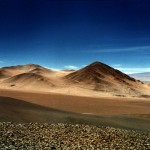 However, it was in 2010 when mining in Salta took a huge step forward. Salta's Secretariat of Mining presented a report on mining in the province quite recently. The report stressed the importance of carrying out the mining activity in compliance to current regulations in order to attain sustainable mineral production and social inclusion. The settling of new endeavors fosters growing of economically depressed areas –such as the Los Andes locality– by recruiting available workers and conferring added value to the raw materials of the region.
During 2008-2011, 1,410 provincial settlers have received training in Mining and Environment, Rock Cut and Polish, Aggregate Control, Water Sampling Techniques and Environmental Control, Safety and Hygiene, Building, Electricity, Mining Tourism, and Rock Blasting and Drilling, among other subjects.
The aim of this training program was to offer locals greater and better job opportunities and to offer investors trained labor force available in the region.
In this context, the mining activity becomes one of the pillars of provincial economy, with a fairer distribution of wealth.
Resources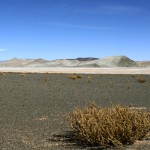 Brines from Salares de la Puna are of great significance for various companies that are intensely prospecting the area by using controlled geophysical survey techniques.
Due to technological advance, lithium has become an essential element for the development of clean energies in the production of batteries used in electronic equipments and in energy storage devices for electric vehicles.
In this respect, ADY Resources Limited company has concluded the construction of an industrial plant in Salar del Rincón to produce 2,000 annual tons of lithium carbonate.  The plant is estimated to produce over 50,000 annual tons in the coming years.
To achieve this, the company has planned to start a module construction of a new plant so as to fulfill the requirements of future markets by building a sodium sulphate production plant and a boric acid production plant.
Regarding lithium exploration, Ekeko company carries out test drilling at Pozuelos salt flat using brine assaying in laboratories and pilot plant; the same as other companies such as Lithium One, Orocobre, South American Salars, Minera Exar, Compañía Minera Solitario, Latín American Minerals, Rodinia Minerals, Bolera, Potasio y Litio de Argentina, among others
Golden Minerals' underground silver/lead/zinc project at El Quevar advances positively in accordance with the proposed program. The project is under construction and is estimated to enter the production stage after appropriate evaluations are carried out.
At present, Golden Minerals is building an exploration tunnel and implementing a new exploration program which involves 48,000 meters of drilling. This growth will be enhanced by Mansfield Minerals' gold project which reported positive results in the pre-feasibility and feasibility stages, with an average annual production estimated in 161,000 oz of gold in the first five years from its production startup to be due in the following years, and involving a cost of US$ 373/oz without including taxes and an investment of US$ 213M.
Moreover, other projects advancing auspiciously are: Diablillos, silver/gold project operated by Silver Standard Resources Inc.; Regulus Resources Inc. which has planned a 15,000 meters drilling program in its Rio Grande project; and Lumina Copper with geophysical studies and a 43,000 meters drilling program to be carried out in its copper/molybdenum/gold Taca Taca project.
The report from Salta's Secretariat of Mining indicates that over 130,000 meters will be drilled in the province in 2011, thus establishing an all-time record in deep exploration works.
In terms of production, in 2010, Salta's minerals increased over 57% registering a production of 374,379 tons compared to 238,185 tons produced in 2009. Besides, last year, boron production increased 94.39% totaling 316,987 tons –amount that had been reduced in 2009. Likewise, ulexite production increased 376%  while hydroboracite and tincal increased 100% and 99.2% respectively.
Investments
As regards investments, it exceeded $100 M during 2010 and, in 2011, it will surpass $150 M since exploration works will intensify this year. Investments of US$ 500 M are anticipated in the following three years having into account the advancement of Rincón, Quevar, Lindero, and  Diablillos projects, and also those projects which are in an advanced exploration stage, particularly those located in salt flats where lithium, potassium and sodium sulphate exploration is being carried out.
Direct employment increased 46% in 2010 compared to 2007, accumulated from 2008-2011, since 2,341 direct employees were reported, thus representing a total of 11,701 jobs including indirect employment generated by the mining activity.
The principal objective of The Secretariat of Mining is to achieve a zero unemployment rate and incorporate all available labour force in the locality that holds the greatest number of deposits – the Los Andes locality. Tolar Grande is a clear example since it does not register unemployment.
According to the mining register updated in March 2001 by the Secretariat of Mining, 3,263,783.5 hectares destined to mining activities –where prospecting, exploration and mining works are carried out– are registered in the province. From that total area, nearly 56% corresponds to metalliferous and non-metalliferous mine concessions, 44% to temporary prospecting exploration licenses (cateos), and 0.25% to quarries. From the total area under mining concessions, almost 70% is in the Los Andes locality, thus becoming the main mining region in the province.
Exports
Salta's mineral exports rose 14.3% registering 106,931 tons during 2010 compared to 93,546 tons registered in the same period of 2009.
As regards exports in FOB value, US$ 71,071,572 were received in 2010 –what indicates an 18.5 % growth compared to 2009.
Exports' destinations are 42 countries in the five continents and the minerals principally included are lithium chloride, boric acid, hydroboracite, colemanite, borax crystals, pentahydrate borax, anhydrous borax, sodium octoborate, anhydrous ulexite and perlite.
In 2010, lithium chloride registered the greatest growth in volume with 57.45% compared to 2009, followed by sodium octoborate with 49.90%; anhydrous ulexite with 33.36%; sodium tetraborate with 24.09%, pentahydrate borax with 17.41%, and only anhydrous borax decreasing in volume with -22.50%.
As regards exports' amounts, lithium chloride positioned itself on the first place with US$ 23,853,232 followed by boric acid with US$ 23,156,542; hydroboracite with US$ 6,244,261; and sodium octoborate with con US$ 4,247,317, among others.
Fees and royalties
During 2010, mining fees amounted to $2,892,690, what means a growth of 160% compared to $1,113,415 accrued in 2007, and a growth of 11% compared to 2009.
These data show that a greater number of tenements paid this kind of protection for their concessions in 2010 and mainly when lithium was incorporated in tenements exploring for lithium salts located in salt flats.
With reference to mining royalties, $766,412 were received in 2010 thus representing a 102% increase compared to the amount paid in 2009, and confirming a greater non-metalliferous production in our territory and region.
Argentina Mining 2012 will be held in Salta
Argentina Mining announced the new venue for the 9th International Convention on Business Opportunities in Exploration, Geology, and Mining, Argentina Mining 2012, to be held in Salta's city on September 4-6.
Argentina Mining conventions began in 1996 in Mendoza's city. From 2006 onwards, the Convention became an itinerant event with joint activities in San Juan and Mendoza. In 2010, it was held entirely in San Juan.
"Salta. The next frontier of Argentinean mining", is the slogan chosen by the organizers. "Salta has a long history in mining. However, during the last years, the number of projects and companies has increased enormously. Nowadays, Salta registers a large production of industrial minerals, mainly borate and lithium; and there are a dozen mining companies actively exploring for gold, copper, silver and lithium; for example, Lithium One, Silver Standard, Lumina Copper, Lithium Americas, Regulus Resources, Cascadero Copper, among others. Moreover, El Quevar project of Golden Minerals is in construction stage – its first production is estimated to start in 2012- and Lindero of Mansfield Minerals is awaiting environmental approval to begin construction. Both projects involve an investment of at least 320 million dollars. At the same time, the province is actively encouraging the improvement and diversity of local suppliers to fulfill the requirements of a growing activity," they emphasized.
"Argentina Mining, as its motto states, was created to expand the frontiers of opportunity. In line with this concept, we choose Salta because we believe it's the next frontier of Argentinean mining –its potential is in the making and we want to be its catalyst," affirmed Paola Rojas, Manager of Argentina Mining.
Argentina Mining last edition meant, for San Juan's province, an economic impact of nearly $3 M, and for the country, this amount rose to $10 M. Statistics were collected by taking into account different indicators as tourism, participants' means of travelling, and suppliers who participated directly or indirectly in the convention.
"After 4 years of invitations, the Mining Chamber of Salta congratulates the organizers of the International Conference Argentina Mining and welcomes the decision of organizing the next event Argentina Mining 2012 in Salta province. Undoubtedly, this decision not only has to do with Salta's hospitality and its magical scenery, but it represents the appreciation of the international mining community to a province that has maintained a firm and consistent policy for more than a decade and where the public-private cooperation was the key factor in the defense of the mining sector which it's now beginning to bear fruit.
Mining companies based in Salta invite all companies of the sector to join this event which will certainly be a worthwhile experience," said Facundo Huidobro, President of the Mining Chamber of Salta.