MENDOZA, ARGENTINA. May 10, 2010. Rojas & Asociados wants to share with the Argentinean and international mining community the excellent results announced last week by its client Minera Andes, in the Los Azules project.
The most important intersections over the 12 holes just reported are:
Hole 51: 1.12% Cu over 62.5 meters.
Hole 53A: 1.03% Cu over 101 meters;
Hole 57: 0.84% Cu over 52 meters and 0.83% Cu over 38 meters;
Hole 58: 0.99% Cu over 84 meters;
Hole 59: 0.90% Cu over 74 meters;
Hole 61A: 1.04% Cu over 168.2 meters.
The 2009-2010 program included 22 holes; its results also extend the mineralization further north of the known deposit. For more details view the Minera Andes' original press release.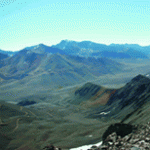 Minera Andes has been client of Rojas & Asociados since 2004. The responsibilities assigned included geological, logistics and operations support, among others. Currently, included in the professional services being provided to Minera Andes Nivaldo Rojas -President of the Firm- acts as qualified person according to the requirement of the NI 43.101; he is responsible for oversight and review of the exploration program at the Los Azules Project. "Each season we see how the potential of Los Azules grows, and we feel very proud to be contributing our two cents" said Nelson Rojas, Operations Manger
The company wishes to congratulate Minera Andes for their continued success, and thank them for their trust over the years.
About Rojas & Asociados:
Rojas & Asociados is an innovative mining consulting firm focused in the Latin American market. Its expertise in mining, marketing and management allow them to provide comprehensive professional services to the mining sector, mainly mining companies from Canada, Australia and the US. The firm provides strategic advice on exploration management, generative exploration, negotiation, public relations, provincial political and social situation, among others. Additionally, Rojas co-organizes the premier event of the Argentinean mining sector, the Argentina Mining International Convention, carried out biannually since 1996 which.
For more information: http://www.rojasyasociados.com
About Minera Andes
Minera Andes is an exploration company exploring for gold, silver and copper in Argentina with three significant assets: A 49% interest in Minera Santa Cruz SA, which owns the San Jose Mine, a large primary silver producer that produced 4,998,000 million oz silver and 77,070 oz gold in 2009; 100% ownership of the Los Azules copper deposit; and, a portfolio of exploration properties in the highly prospective Deseado Massif region of Santa Cruz Province in southern Argentina. Minera Andes continues to be well funded and have no bank debt. The Corporation had $18.9 million USD in cash as at December 31, 2009.
For more information: http://www.minandes.com
Contact: Carolina Martínez Hansen Press and Communication Rojas & Asociados carolina.martinez@rojasyasociados.com / www.rojasyasociados.com PBX: +54 (261) 424-3479
Mobile: +54 261 15 454-7827