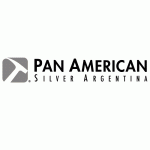 MENDOZA, ARGENTINA. September 29th, 2010. Argentina Mining is pleased to announce that Pan American Silver, operator of Mina Manantial Espejo in Santa Cruz province, has confirmed its renewed participation as Gold Sponsor for the 2nd International Conference on Exploration in Latin America, Latin Exploration 2010, to be held in the city of Buenos Aires, on October 28 - 29, 2010.
Pan American was Platinum sponsor of Argentina Mining 2010's last edition and it now confirms its solid support to the Argentinean mining industry by being part of Latin Exploration 2010.
Pan American Silver Corp. is a Canadian company listed in the world's major stock exchanges. Panamerican Silver is dedicated to silver production, having several deposits in operation in Mexico, Peru and Bolivia. Manantial Espejo is their first mine in Argentina, and when in full production it will position Pan American as the main silver producer in the world. The company makes strong emphasis on productive efficiency and social responsibility supported by three fundamental principles; workforce safety, environmental protection, and contribution to the sustainable development of the communities located near the deposit.
"It is very important for us to receive once again the support of Pan American Silver as Gold Sponsor of Latin Exploration 2010. We welcome the Canadian company and deeply appreciate their efforts to continue investing in Argentina," commented Paola Rojas, Manager of Argentina Mining Latin Exploration 2010.
Conference's preliminary program available here >>
About Argentina Mining Argentina Mining is an Events and Marketing firm focused on the Argentinean mining market. Its objectives are gathering the mining community in Argentina and providing a place to promote the activity in the world, developing business opportunities for its members. The company organizes the premier international event of the Argentinean mining sector, the Argentina Mining Convention, which takes place biennially in Argentina since 1996, and the Latin Exploration Conference, among others. Additionally, it provides advisory services in public relations and marketing and develops supplementary products. For further information, please visit www.argentinamining.com
About Pan American Silver Pan American Silver Corp. was founded in 1994 with the mission to be the world's largest and lowest cost primary silver mining company and to achieve this by increasing its low cost silver production and silver reserves. Pan American has seven operating mines in Mexico, Peru and Bolivia. Manantial Espejo (Santa Cruz, Argentina) became the Company's eighth mine when operations commenced in the fourth quarter of 2008. Manantial Espejo is located in Santa Cruz province, in the mineral-rich Patagonia region in southern Argentina. The silver-gold properties consist of 17 mining concessions covering 25,533 hectares. For further information please visit www.panamericansilver.com