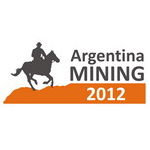 The 9th International Convention on Business Opportunities in Exploration, Geology and Mining, Argentina Mining 2012, will be launched on May 5th.
Argentina Mining is the premium international meeting of the mining sector in our country and it takes place biennially since 1996. Mining conferences have taken place in South America since 1995 and Argentina Mining 2010 will be the ninth edition of this important event in our country. Previously, Bolivia Mining 95, 99 and 2001, and Ecuador 97 were held.
Argentina Mining is an excellent opportunity to establish business contacts; to promote mining properties; to offer products and services; to become informed on mining regulation and policies, as well as to be updated in the evolution of mining projects and exploration plans, everything in a fully focused mining environment, alongside its key players.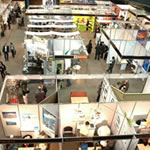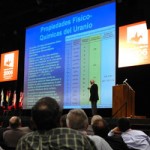 Highlights
Each edition gathers representatives from Argentina, Chile, China, Canada, Australia, USA, Peru, Brazil, UK, South Africa, Switzerland and other countries, with a record of 31 countries in 2006.
International Pavilions: Canada, Australia and Chile.
Presence of recognized organizations such as CAMESE, Austrade and Prochile.
Over 120 booths in 4 Exhibition Halls, including outdoor areas.
Forecasted attendance of 2500 people, between delegates, exhibitors and visitors. The attendants are in its majority executives and professionals from the main mining companies that operate in the area, from Major to Junior.
Useful Information