By Paola Rojas
Investing in mining stocks does not have to be off-limits for companies and individuals from the sector in South America. Read about the key aspects to venture with success on this side of the mining business.
The author of the best-selling "Rich Dad – Poor Dad", Robert Kiyosaki says it clearly in his new book "The conspiracy of the rich": Knowledge is the new money. Why does he make this comment? Actually, those who read prior books from the author, will know that he advocates for the betterment of financial education, in the understanding that financial freedom is possible when greater knowledge is achieved.
In Argentina and other South American countries, it is uncommon to invest in the stock market: if we ask acquaintances, most will not be familiar with these types of investments. However, in countries like Canada or Australia, a large part of the population uses the market as just another tool for handling their finances. With the financial crisis of 2008 being so recent, one could think that the stock market is a wrong choice due to its higher intrinsic risk. But there lies another meaningful concept: the investment portfolio, a thought-through combination of investments that allows for diversification, and furthermore reduces risk. Investing in different types of assets, markets and returns, permits to successfully leverage a portfolio. In South America, even the US dollar –the most common investment- is not a safe haven anymore, having lost strength to the Euro, among other currencies. Hence, diversifying in a group of complementary investments is especially appealing.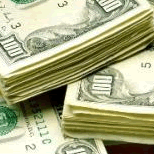 To manage a successful investment portfolio, two areas of knowledge are needed:
a) The desired asset (equity, bonds, futures, commodities or real estate, to name a few);
b) The sector and its trends, at least in sufficient depth to evaluate investments.
Now, speaking of mining in Argentina -and South America in general- and in particular about shares of mining companies, we find a vast field for equity investment, considering the areas of knowledge mentioned. Investing in mining stocks should not be off-limits for institutional and individual investors in South America: many of the members of the sector have a high degree of technical and market knowledge that would be extremely useful when analyzing and choosing companies that are outperforming, projects with high potential, or outstanding management. So we are halfway there.
Now, to tackle the other half, we need to learn about the stock market and its basics. Numerous sources of information are available, as well as tools and advisors ready to help in the process. We can mention brokerage firms such as Canaccord, services such as E-trade, information driven sites such as Investopedia, Yahoo Finance and more recently Google Finance. In terms of books, Guide for Investing, from the previously mentioned Robert Kiyosaki, is a good place for beginners.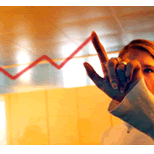 In relation to stock exchanges, the most popular in mining are: Toronto Stock Exchange (which includes senior stocks –TSE- and junior stocks, the last ones grouped in the Venture Exchange –TSX-V-), Australian Stock Exchange and London Stock Exchange. Also other Senior Stock Exchanges exist, particularly, those like the NYSE and NASDAQ. Some companies are simultaneously listed on more than one stock market in order to attract investors.
Regarding companies operating in Argentina, some had an outstanding performance in spite of the crisis, reaching historical figures: Andean Gold (AND), an Australian mining company, (is listed on the ASX and TSX) has proved the remarkable potential of its Cerro Negro project. Exeter Resource, XRA, a company with advanced projects in Argentina and Chile, announced the formation of a new company for running its Cerro Moro project. Mirasol Resources, MRZ, has successfully moved forward in its exploration programs.
These three companies mainly operate in Santa Cruz province.
An optimistic future on mining investment is foreseen in the next years. In general, investment capital began to flow in the third and fourth quarter of 2009, though the attention was not only placed on major and production companies as in prior months, but also on junior companies.
To wrap up we recommend visiting the links herein included and practicing these 5 guidelines for investing*:
1. Knowledge is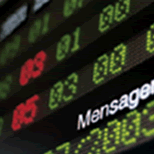 the new Money: Be informed and take time to further your financial education.
2. Control your cash flow: do not focus only on capital gains (increase on the share price), but also on generation of cash flow (assets that provide income regularly).
3. Conduct your own due diligence, do not rely on tips; and if a deal is too complicated to understand, do not get in it until you do. The Maddox scam would not have happened if the participants observed this rule.
4. Remain diversified, combining equity with bonds, real estate or other types of assets.
5. Have a quarterly or half-yearly outlook, but at the same time linking the investment horizon with the value creation of the company being analyzed. Speculating for quick returns disregarding strategic times is far riskier.
Paola Rojas has wide experience in providing end-to-end geological, new project generation, business management and public relations solutions. She is graduated in Architecture from National University of Tucuman and holds an MBA from Catholic University of Cordoba, Argentina. She is currently Manager of the Argentina Mining Conference and Business Development Manager of Rojas & Asociados .She is in charge of the investments of the Rojas Group which include Real Estate and Mining investments, and stocks of Australian and Canadian junior and major mining companies, with projects in Africa, Australia and South America. The Group' portfolio increased 144% since 2006.
*Adapted from Bloomberg's 8 Resolutions for 2010 and Kiyosaki's 8 New Laws of Money.