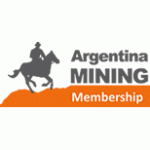 During Latin Exploration 2010 convention, held at Panamericano Hotel in Buenos Aires, members of Argentina Mining Membership enjoyed a relaxed atmosphere at The Green Club, Indoor Golf Center, at the hotel. On Friday, October 29 at 12.30 p.m., once the first panel of the symposium was ended, guests could enjoy a break where they were presented with an introduction to wine tasting of Zuccardi "Serie A" wines given by a sommelier from the winery. After enjoying a delicious selection of wine and cheese, members dared to play virtual golf at The Green Club. Some of them with more experience than others, they could all enjoy a pleasing business atmosphere to later continue with Latin Exploration 2010's conference program. Argentina Mining Membership "Be part of the mining activity" For further information about Argentina Mining Membership,
click here
.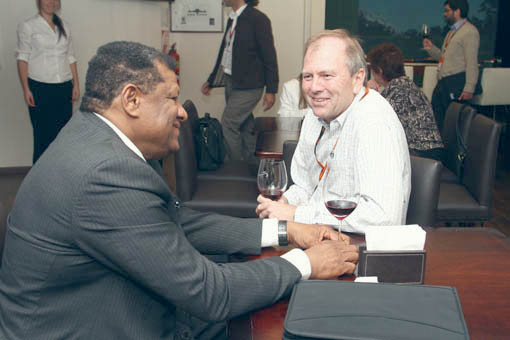 Reinaldo Brito. Brazilian Geological Service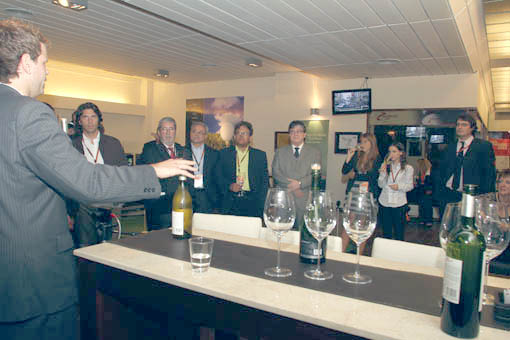 All listening intently to sommelier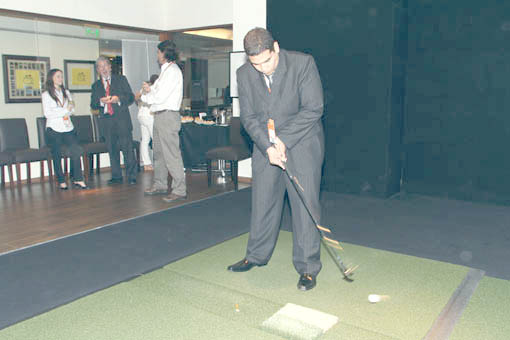 Eduardo Lanao. Compañía Minera Milpo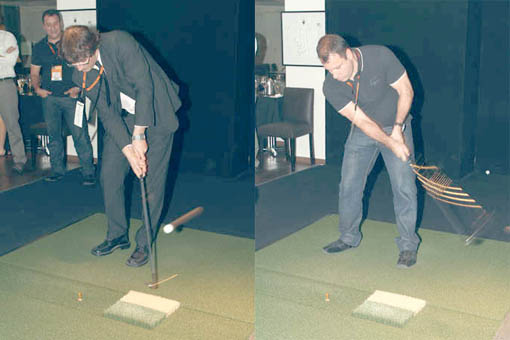 David Santo. Tassaroli S.A // Leduar Ramallo Cortés. Quantec Geoscience.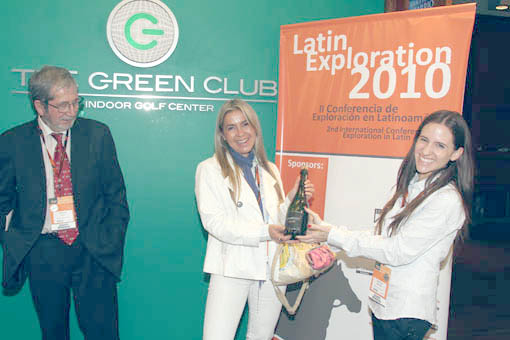 Eva Elizabeth Lopez. Iamgold Argentina S.A, receiving an sparkling bottle of Alambrado.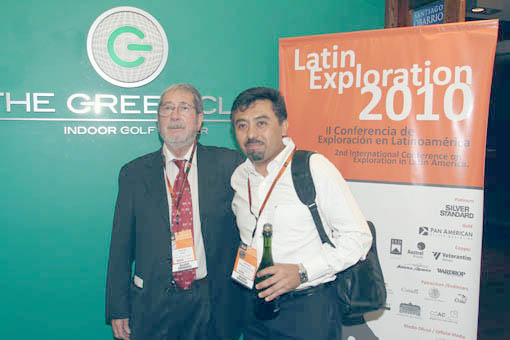 Christian Monardez. Vale Argentina.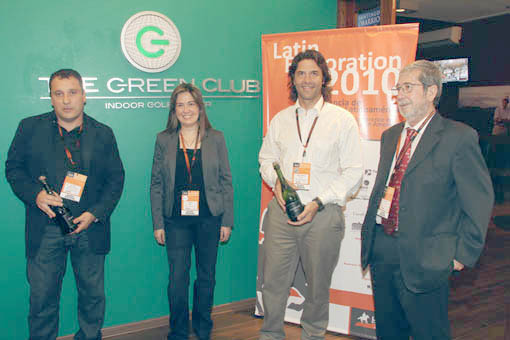 Diego Guido. SCRN Properties Ltda. y Leduar Ramallo Cortés. Quantec Geoscience, happy with your gift.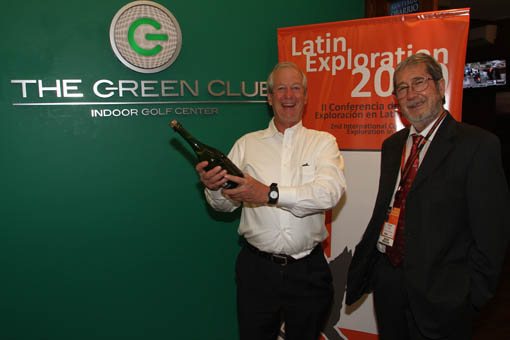 Hans Von Michaelis. Randol International Ltd., excellent player.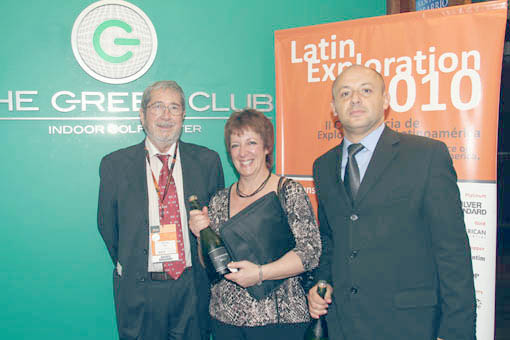 Olga Mónica Herrero y Marcelo Tejada. Alex Stewart Argentina.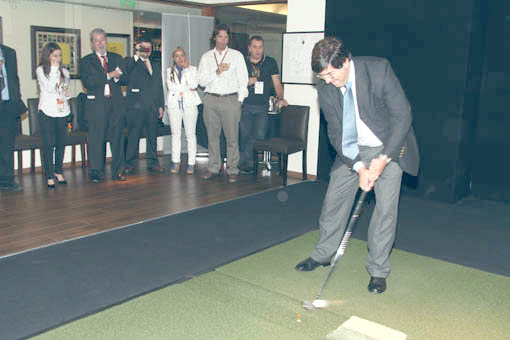 Daniel Pérez. Votorantim Metais Argentina SA.
Related web sites:
www.familiazuccardi.com
www.thegreenclub.com.ar