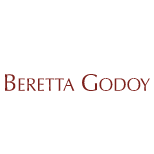 General Information:
Full service law firm, with a strong corporate, tax, energy, natural resources, arbitration, labor and foreign trade practice. The firm serves foreign and domestic clients in the energy, mining, and oil & gas sectors, technology infrastructure projects, telecommunications and cross border corporate transactions. Beretta Godoy' mining practice was singled out by
Chambers Latin America Leading Lawyers for Business
2009 and 2010 editions.
General Field of Work:
Consulting.
Especific field of Work:
Law Firm.
Services:
Beretta Godoy provides assistance in: -Comprehensive assistance for the execution of mining projects in the different provinces -Regulatory matters and analysis of titles. Start-up of mining properties -Associative structures for the development of projects: domestic and foreign JOAs & JVs -Legal counseling for negotiation of financing structures for medium and long term mining investments -Application for exploration permits and discovery statements in the different jurisdictions -Application and management of tax promotions and exemptions -Advice on legal issues related to pre-feasibility, feasibility and environmental impact studies during the different phases of each productive or transport project -Planning, control and advisory services before environmental and social conflicts. Legal counseling for the design of sustainable social management programs
Sponsor Copper
Contact:
Sr. Omar Beretta. Lawyer, Partner.
Office:
Sarmiento 580 piso 4º. C1041AAL. Buenos Aires. Argentina. Phone: +54 11 4326 7386 / Fax: +54 11 4326 7396
beretta@berettagodoy.com
/
http://www.berettagodoy.com