Highlights for Argentina Mining 2008 include:
Record of 800 companies gathered in the commercial exhibition and conferences, the later delivered by renowned speakers.
Over 130 booths and exhibitors covering almost 4,000 m2 in both indoor and outdoor spaces.
More than 2,700 participants including exhibitors, delegates, speakers, visitors, and students and academics of mine-related careers.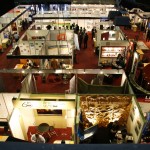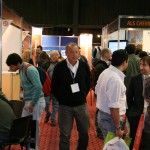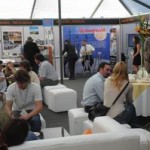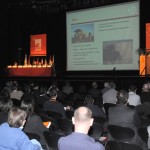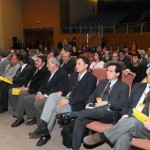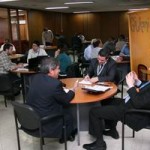 The support of CAEM (Argentinean Chamber of Mining Businessmen); the Governments of Chile and Mendoza; the Embassies of Canada, Mexico, Korea, Peru, Brazil and Australia; GEMERA (Business Group of Exploring Mining Companies of the Argentine Republic), as well as the declaration of Provincial Interest in Mendoza.
87 speakers during four days in two venues and 12 thematic areas comprising 67 lectures.
Numerous social events and networking possibilities, among them:
Official Dinner, held at Palatium Event Hall, with the presence of the Secretary of Mining of San Juan, Felipe Saavedra, among other authorities. Over 600 attendants enjoyed a delicious banquet, a tango show and international music followed by an amusing party and open bar. All attendants received a bottle of wine from Lurton Winery as special gift. During the party, professionals were awarded special distinctions:
o Facundo Huidobro, as Geologist o Jaime Bergé, as Engineer o Enrique Miguel González, as Journalist
Opening Cocktail at San Juan with more than 300 attendants.
Speakers Luncheon held at the traditional Enoteca at the Convention Center sponsored by Alta Tecnología Alimentaria S.A. Each speaker received a gift for his significant contribution to the development of the conference.
Reception "Women in Mining" at Sheraton Hotel with the attendance of more than 70 women working in the mining sector.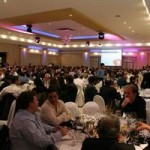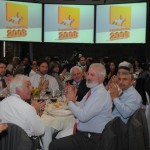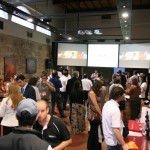 Argentina Mining Wines at the Enoteca at the Convention Center. Attendants could enjoy a wine-tasting experience of some of the best wines of the province accompanied with live shows and art gallery.
Mining Course for Journalists and Business Communicators prepared by the Argentine Mining Geological Service (SEGEMAR) by Geologist Eddy Omar Luis LAVANDAIO. The course was attended by Journalists from San Juan, Mendoza and Buenos Aires as well as representatives from Argentina Mining participating companies.
60 media -radio, TV and magazines- covering the event with the presence of the main mining exponents: Mining Press, Panorama Minero, Business News Americas, El Pregón Minero, El Inversor Energético y Minero, Diario Minero, Energía Minería y Construcción, Actividad Minera, Editorial El Huarpe, Norpress, Minería Chilena, Factor Minero TV and Minería Chilena; national and local mass media as Telam, Buenos Aires Económico, Los Andes, Diario Uno, Diario de Cuyo, Channel 7 and 9 from Mendoza, among others.