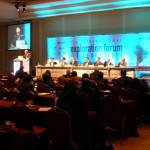 CESCO's 3rd International Exploration Forum took place in Santiago, Chile last April 6, 2010. In this opportunity, the emphasis was on exploration in Chile, their challenges and conditions, some key projects such as Caspiche -from Exeter Resources, one of the proud sponsors of AM2010- and governmental plans of the new administration in words of the brand new Minister of Mining, Laurence Golborne.
Nivaldo Rojas, Director of Argentina Mining and Paola Rojas, Manager, attended the event at the Sheraton Santiago, and were able to network with several executives, as well as current clients of the firm and past AM speakers. The conference had over 300 attendants, among executives of mining companies, consultants, mining services suppliers and government officials.
[caption id="attachment_3661" align="aligncenter" width="419" caption="Nivaldo Rojas and Jorge Zamorano, Anglo American's Exploration Manager, sharing opinions during a coffee break."]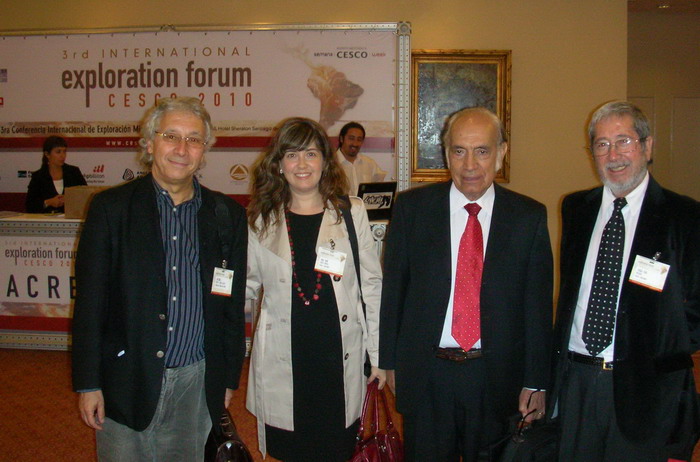 José Cabello, consultant and past AM speaker, Paola Rojas, Francisco Ortiz, also consultant and speaker and Nivaldo Rojas, ending the intense day.