The 9th version of the International Gold Symposium, the conference and exhibition that analyzes trends in Gold mining in the world -this year along with silver- was held from May 18-20, at the Swissotel in Lima, Peru. Over 900 delegates gathered in this meaningful and beautifully organized event that had the presence of Peru's president, Mr. Alan Garcia, for the closing ceremony.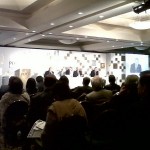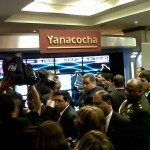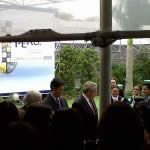 During the conferences, the belief that gold will continue to be a safe haven for investment was on the words of all the experts. One of the most relevant analyses for Argentina, as an mainly explorer country was that of Nicholas Holland, CEO of Gold Fields, who stressed that exploration is "the best way of adding value to a company" and that it is through exploration that companies can "discover gold at 20 to 30 US per ounce, when this number can be multiplied by 20 when acquiring assets". from its part, Michael Steinman VP Executive, Geology from Pan American Silver -Platinum Sponsor for Argentina Mining 2010- highlighted the need to increase numbers of geology and mining engineering students for renewing technical staffs.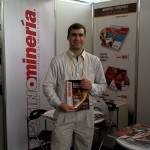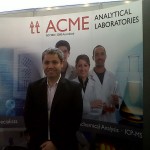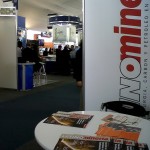 Argentina Mining was present alongside Latinominería, official media of Argentina Mining's events. Hundreds of visitors came by the booth to get their complimentary copy of the magazine as well as to be informed of the Argentina Mining's events. Paola Rojas, Manager of Argentina Mining, attended the event and talked to mining executives and clients. Among the companies that participated it can be mentioned Fresnillo plc, Minera Aurifera Retama and Lara Explorations. Some of the clients that were present were Hochschild, CAMESE, Acme, Energold, SGS and Vector/Ausenco.
During her stay in Lima, Paola also visited the spectacular Andrés del Castillo mineralogy museum, tribute that Guido del Castillo, CEO of Aruntani SA, paid to his late son.
For more information on the Symposium, visit: http://www.argentinamining.com/en/ix-simposium-internacional-del-oro-2010-mayo-18-20-lima-peru/