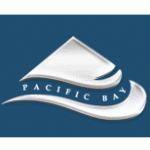 MENDOZA, ARGENTINA. July 23rd, 2010. Argentina Mining is pleased to announce that Bahía Atlántica, a subsidiary of the Canadian company Pacific Bay Minerals, in partnership with the British company UrAmérica, has confirmed its participation as Copper Sponsor for the Argentina Mining 2010 Convention, to be held in San Juan city, from August 31 till September 2, 2010.
Bahía Atlántica develops the Cerro Solo Project located at 420 Km from Trelew in the Chubut plateau and it has received the provincial government permits to explore for uranium. Besides, Pacific Bay already has authorization to explore for gold and silver.
The Canadian mining company Pacific Bay not only explores for uranium but also gold in Chubut through the "Regalo" project and its local subsidiary, Bahía Atlántica. Exploration activities regarding this mining endeavor received the approval of the Ministry of Environment, whose authorities approved the corresponding environmental impact assessment.
"We are delighted to receive the support of Bahía Atlántica as Copper Sponsor for the Argentina Mining 2010 Convention. We welcome Bahía Atlántica and appreciate their effort to continue investing in the country", commented Paola Rojas, Manager of Argentina Mining, company which organizes the Argentina Mining 2010 Convention.
Bahía Atlántica  is joining the 25 well known companies already confirmed as sponsors which are confident of the quality of the most important mining event in Argentina. Some of the companies that support Argentina Mining 2010 are Votorantim, Pan American Silver, Minera Andes, Minera El Quevar, Silver Standard, Hochschild Mining, Anglogold, Alex Stewart, Calypso Uranium, MWH, SGS, Beretta Godoy, LI3 Energy, Cartellone, CORO, Peregrine Metals, Exar, among others.
About Argentina Mining:
Argentina Mining is an Events Marketing company focused on the Argentinean mining market. Its objectives are gathering the mining community in Argentina and providing a place to promote the activity in the world, developing business opportunities for its members. The company organizes the premium international event of the Argentinean mining sector, the Argentina Mining Convention, which takes place biennially in Argentina since 1996, and the Latin Exploration Conference, among others. Additionally, it provides advisory services in public relations and marketing and develops supplementary products. For further information, please visit www.argentinamining.com
About Bahía Atlántica:
Bahía Atlántica develops the Cerro Solo uranium project and the "Regalo" gold project in Chubut, Argentina and it is a subsidiary of the Canadian company Pacific Bay Minerals. Pacific Bay's President and CEO is David H. Brett who has more than 25 years of public company management and financing experience. For further information, please visit  www.pacificbayminerals.com