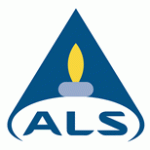 MENDOZA, ARGENTINA. August 3rd, 2010. Argentina Mining is pleased to announce that ALS Minerals, ALS Laboratory Group's Mineral Division has confirmed its participation as Gold Sponsor for the Argentina Mining 2010 Convention, to be held in San Juan city, from August 31 till September 2, 2010.
ALS Chemex is a leading provider of analytical laboratory services for the mining and exploration industries specializing in the analysis of several sample types (soils, sediments, rocks, core samples). ALS Chemex provides a broad range of analytical packages designed to suit the needs of the industry. Its laboratories are located in the world's most active mining districts and with over 50 locations on six continents, ALS Chemex's services are accessible by even the most remote projects.
The division also provides Mineralogy services using rapid and quantitative SEM-based mineralogy technology that automatically identifies minerals and derives quantitative reports for mineralogical exploration geologists and mineral processors.
"For five years, ALS has offered their support and we are proud of having ALS participate as Gold Sponsor in the most important mining convention in Argentina," said Paola Rojas, Manager of Argentina Mining, company which organizes the Argentina Mining 2010 Convention.
ALS Chemex is joining the 26 well known companies already confirmed as sponsors which are confident of the quality of the most important mining event in Argentina. Some of the companies that support Argentina Mining 2010 are Votorantim, Pan American Silver, Minera Andes, Silver Standard, Hochschild Mining, Anglogold, Alex Stewart, Calypso Uranium, MWH, SGS, Beretta Godoy, LI3 Energy, Cartellone, CORO, Peregrine Metals, Exar, Vale, among others.
About Argentina Mining:
Argentina Mining is an Events Marketing company focused on the Argentinean mining market. Its objectives are gathering the mining community in Argentina and providing a place to promote the activity in the world, developing business opportunities for its members. The company organizes the premium international event of the Argentinean mining sector, the Argentina Mining Convention, which takes place biennially in Argentina since 1996, and the Latin Exploration Conference, among others. Additionally, it provides advisory services in public relations and marketing and develops supplementary products. For further information, please visit www.argentinamining.com
About ALS Chemex:
ALS Chemex operates in Argentina since 2001 and, nowadays, it has a plant in Mendoza which specializes in geological material treatment. Treated samples are sent from Mendoza to either La Serena, Lima, Vancouver or to the laboratory for subsequent analysis. ALS Chemex is a leading provider of analytical laboratory services for the mining and exploration industries specializing in the analysis of a variety of sample types. For further information, please visit www.alsglobal.com