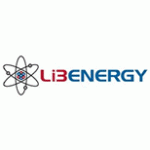 MENDOZA, ARGENTINA. February 10, 2010. Argentina Mining is pleased to announce that Li3 Energy, Inc. (OTCBB: LIEG), U.S. based mining company focused on developing lithium projects in  both North and South America, confirmed its participation as Silver Sponsor for the Argentina Mining 2010 Convention, to be held in San Juan, on August 24-26, 2010.
Li3 is participating in the Convention for the first time, and it will also be participating in the conferences. Its CEO, Luis Saenz, will speak on the many challenges to be undertaken in advancing lithium deposits, in a lecture entitled: "Corporate Strategies: Li3 Energy and Lithium in the Americas".
Argentina Mining thanks Li3 for their support, and welcomes the new player to the country's mining sector. "We are delighted to greet Li3 to our Convention. At the same time, it is exciting to see the sector growing before our own eyes, and experience how the Argentina Mining Convention is mirroring what is happening in the sector. New companies arrive every month joining the over 160 companies already active, showing there is renewed interest on investing in Argentina", commented Paola Rojas, Manager of Argentina Mining.
Li3 is joining the 14 well known companies already confirmed as sponsors: Pan American Silver, Minera Andes, Silver Standard, Alex Stewart, Calypso Uranium, MWH and Beretta Godoy, among others, as well as numerous exhibitors, who have already booked 93% of the exhibition hall.
About Li3 Energy: Li3 Energy, Inc. is an early stage, U.S. public company currently pursuing a business strategy in the lithium brine mining and energy sector in the Americas, with an initial focus on identifying and acquiring opportunities in Peru, Argentina, Chile and the United States. Li3 Energy aims to acquire a significant portfolio of lithium brine deposits in the Americas for the purpose of development and production in order to meet growing market demand and to support the clean energy and green energy initiatives being implemented globally. For further information please visit: www.li3energy.com
About Argentina Mining: Argentina Mining is an Events Marketing company focused on the Argentinean mining market. Its objectives are gathering the mining community in the country and providing a place to promote the activity in the world, developing business opportunities for its members. The company organizes the premium international event of the Argentinean mining sector, the Argentina Mining Convention, which takes place in Argentina biennially since 1996, and the Latin Exploration Conference, among others. Additionally, it provides advisory services in public relations and marketing and supplementary products. For further information please visit: www.argentinamining.com