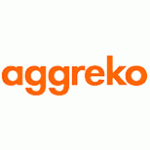 MENDOZA, ARGENTINA. May 26th, 2010. Argentina Mining is pleased to announce that Aggreko Argentina, company of Netherlands origin and global leader in providing energy solutions and renting power generator sets, has confirmed its participation as Copper Sponsor for the Argentina Mining 2010 Convention, to be held in San Juan, from August 31 till September 2, 2010.
"We would like to welcome Aggreko since this is the first time this company participates in the Argentina Mining Convention. Its presence surely enriches our event since Aggreko has ample experience in providing services to the mining sector worldwide." said Paola Rojas, Manager of Argentina Mining.
Aggreko is joining the 19 well known companies already confirmed as sponsors: Pan American Silver, Votorantim, Minera Andes, Silver Standard, Hochschild Mining, Anglogold, Alex Stewart, Calypso Uranium, MWH, SGS, Beretta Godoy, LI3 Energy, Cartellone, among others, as well as numerous exhibitors, who have already occupied the 93% of the main exhibition hall.
About Argentina Mining Argentina Mining is an Events Marketing company focused on the Argentinean market. Its objectives are gathering the mining community in Argentina and providing a place to promote the activity in the world, developing business opportunities for its members. The company organizes the premium international event of the Argentinean mining sector, the Argentina Mining Convention, which takes place biennially in Argentina since 1996, and the Latin Exploration Conference, among others. Additionally, it provides advisory services in public relations and marketing and develops supplementary products. For further information please visit www.argentinamining.com
About Aggreko Argentina: Aggreko is a global leader in offering Power Generator rental solutions by providing diesel/gas Power Generator Sets, Power Distribution and Load Banks. Aggreko provides a wide range of expert solutions and services, and deploys a complete line of resistive and reactive load banks. Aggreko has been operating in South America since 2003 and, today, it has offices in Brazil, Venezuela, Chile, and Argentina. For further information, please visit: http://www.aggreko.com/southamerica/