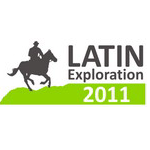 Participate in the Project Exchange in Latin Exploration 2011 and join other companies as Argentex that will showcase its Pingüino Project.
The Project Exchange is a new way of promoting a project, contacting new partners for JV, getting offers to farm-out properties, or even getting capital from savvy investors. Latin Exploration 2011 will be held at Sheraton Retiro Hotel, Buenos Aires, Argentina, on October 17-18, 2011.
Register for the Project Exchange and get maximum visibility among delegates.
Contact us at
info@latinexploration.com
SILVER-RICH POLYMETALLIC PINGÜINO PROJECT, DESEADO MASSIF, ARGENTINEAN PATAGONIA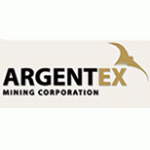 The Pingüino project is a district-scale vein swarm located in the Deseado Massif, a prolific mining region of the Argentinean Patagonia characterized by Jurassic low sulphidation gold and silver epithermal deposits. Pingüino mineralization is centered on a 15 km dome structure produced by a deep intrusion with shallower mafic apophysis intruding volcanogenic continental sediments. A major northwest extensional strike-slip duplex fault system transects the property and extends 40 km southeast to the world-class Cerro Vanguardia Mine. The project contains more than 75 linear kilometers of intrusive-related and structurally controlled veins and breccias hosted in continental sediments. They can be divided in two major vein types, developing a zonation around the deep intrusion: proximal indium-rich polymetallic and silver-rich veins in distal areas. All the veins were oxidized up to 50 meters in average, with intense supergene enrichment processes that produced high grade silver and gold concentrations on surface; open pittable material with excellent recoveries. The first resource estimation, published in 2009 with 29,000 meters of drillings, comprises close to 180 million ounces of Ag equivalent (Ag-Au-In-Zn-Pb). Aggressive drilling in the first 6 months of 2011 has returned numerous intersections of high grade silver and gold in the oxide zone. An updated resource estimate is projected for the second half of 2011, by which time the project with have approximately 54,000 meters of drilling.