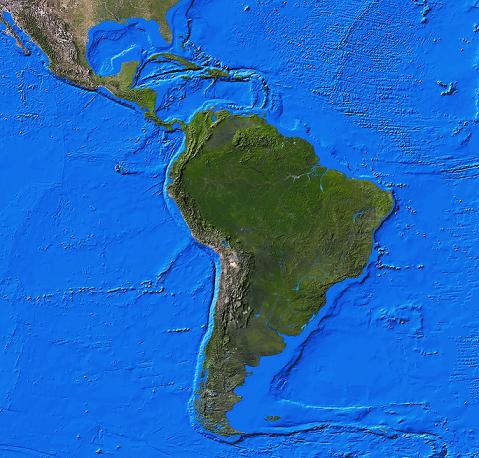 The days when the region was hit by the global crisis might have remained in the past and, nowadays, the opportunities for Latin American mining are more tangible, though, we must admit, there are alerts in the horizon such as cost rise as a consequence of a price hike in commodities, which is causing an increase in raw materials essential for mining operations.
Moreover, the resounding European stock markets fall over the last months must also be considered, first, due to Greece default on payment which may spread to Spain and Portugal, and second, and more recently, fear of US default on payment. As a result, the spectre of a deep crisis –as in 2008– looms over global economies.
Despite this situation, the increase in price of the commodities and the weakness of the US dollar have favored mining industry in Latin America by opening up a window of great opportunities.
According to a report prepared by the Center for Copper and Mining Studies (CESCO), copper's average price at the end of last year reached US$ 317.28/pound, thus representing a 23.6% rise compared to the previous year. Moreover, the increase in commodities investment in emerging countries must also be considered in view of the crisis affecting the US and Europe against which Latin America flourishes in the eyes of investors.
However, all mining companies in the region earned considerable profits though they could not equal the 2008's record due to a rise in production costs which have increased 25% annually.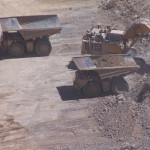 According to Business News Americas' data, the most recent examples on cost rise could be observed in Cerro Casale and Pascua Lama projects developed in Argentina and Chile. The Canadian mining company Barrick Gold increased capital costs destined to its Pascua Lama gold project to US$4,700 and US$5,000 million while previous costs were estimated in US$3,300 and US$3,600 million.
Likewise, Barrick Gold also increased the capital cost to US$6,000 millon for Cerro Casale, the gold-copper project located in the north of Chile 75% owned by the company . Previously, costs were estimated in US$4,200 millon.
Mining projects in Argentina and Chile have been negatively influenced by the steady increase in resources demand due to the great number of mines under construction or in feasibility stage.
Investments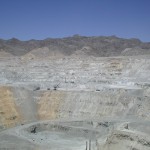 To provide an example, Argentina expects to receive over 130,000 million pesos in investments and the construction of at least 15 new international projects in the next years, said the Secretary of Mining, Jorge Mayoral, at the Prospectors and Developers Association of Canada (PDAC 2011) held in Toronto, Canada.
Argentina beat a record in investments registering 10,800 million pesos in 2010, thus setting a historic record, while the gross value in mining production reached 27,286 million pesos, thus setting another record. This last figure represented a biannual increase of 63.8% compared to 2008 –year when production reached 16,665 million pesos and an accrued growth of 568.77% compared to 2003, according to the Secretariat of Mining of Argentina. In exploration terms, Argentina totalled 730,000 drilled meters to search new reserves and ore bodies.
In the following ten years, Latin America will reach its peak in mining investment. Countries as Chile, Colombia and Peru will attract investments for over US$ 24,000 and US$ 60,000 million.
The Gold Rush
The gold price reached an all-time high and the upward trend present after the crisis still continues. In this economic scene, mining companies operating globally and those operating in Argentina took advantage of the situation. For example, Argentine foreign gold sales reached record figures totaling US$ 2,014 million last year.
Major international companies took advantage of the circumstances by increasing investments as well as the budget for new explorations.
According to specialists, this panorama will surely help Latin America end a year full of prosperity thanks to the region's potential and the global economic situation which attract major investors to bet on the region.