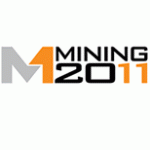 Reflecting on the response received to this year's Mining 2011 Resources Convention, it would appear the Australian Resources Industry is still progressing nicely, despite financial problems faced worldwide.
Now in its 12th year, the Convention has moved from last year's location at the Hilton Hotel in Brisbane, where it was packed with 82 exhibition booths, to a massive 147 booths at the Brisbane Convention and Exhibition Centre. The event will be held, as always, on the Wednesday through Friday before the infamous Melbourne Cup - this year being the 26, 27 & 28 October 2011.
The event will be opened by Mr Stirling Hinchcliffe - Minister for Employment, Skills, and Mining of the Queensland Government. The programme for the event to follow will then host over 70 resources companies covering all commodities, along with presentations from every state's Geological Survey group as well as Geoscience Australia.
Predicted highlights include presentations from experts in the resources field including:
Dominic Kazlauskas - Director Corporate Finance, Patersons Securites Ltd
Allan Trench - Associate Consultant, CRU|Strategies
Justin Smirk - Director, Economics, Westpac Institutional Bank
Dr Stephen Bartrop - Managing Director, LimeStreet Capital
Dominic McGann - Partner, McCullough Robertson
Dr Geoff Dickie - Chair, Queensland Exploration Council (QEC)
Robin Polson - Lead Partner, Deloitte Corporate Finance
Further highlights include presentations from the following CEO's of major resources companies including:
Alan Eggers - Executive Chairman, Manhattan Corporation Limited
Chris Cairns - Managing Director, Integra Mining Ltd
John Gooding - Managing Director & CEO, Highlands Pacific Ltd
Tony Sage - Executive Chairman, Cape Lambert Resources Ltd
David Moore  - Managing Director, Mincor Resources Ltd
Ian Murray - Chairman, Gold Road Resources
Nick Sheard - Executive Chairman, Carpentaria Exploration Ltd
Kim Robinson - Non-Executive Chairman, Kagara Ltd
Peter Reeve - Managing Director & CEO, Ivanhoe Australia Ltd
Stephen Stone - Managing Director, Azumah Resources Ltd
Chris Bonwick - Managing Director, Independence Group NL
Steven Olsen - Managing Director, Rex Minerals Ltd
Brian Flannery - Managing Director, White Energy Ltd
Daryl Rattai - Executive General Manager, Linc Energy Ltd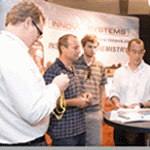 Whilst the event will focus on projects found in Queensland (the host state) and Australia, the companies represented at the event explore and mine not just in Australia but throughout every continent on earth, confirming the Australian Resources Industry as a truly international industry.
One new feature of the event will be the Queensland Exploration Council's forum on Coal, CSG, and LNG  which will focus on the latest developments within these industries in Queensland.
Networking & Social Events
Participants at the event will have a chance to network within the Exhibition Area during breaks over the three days of the Convention. To complement the experience for all delegates there are also social events every evening, Tuesday through Friday, that will allow for great networking opportunities.
These social events including:
Snowden Welcome Reception - Tuesday 25 October
A great way to catch up before the conference and settle in whilst viewing some of the best Mines photography resources through the Snowden Annual competition.
Patersons Securities Cocktail Party - Wednesday 26 October
A night to catch up on the events of the first day and find out the nominees and winners of the Queensland Explorer and Miner of the year.
Como Engineers Cocktail Party - Thursday 27
Good food and entertainment within the Exhibition area to set you on the way to enjoy the Brisbane Nightlife
AusIMM Mining Ball - Friday 29 October
A celebration of the mining industry through a gala event that raises money for the Royal Flying Doctor Service.
With over 1,600 attendees expected to attend the Convention this event has established itself as the largest corporate resources convention of the East Coast of Australia, delivering the most diverse representations of the resources industry Australia has to offer.
For more information on this event please visit the Mining 2011 Resources Convention website at www.verticalevents.com.au/mining2011 or contact Vertical Events on +61 8 9388 2222 or info@verticalevents.com.au.