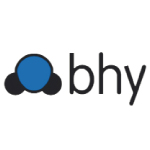 Somos una pyme de ingeniería en aguas y saneamiento ambiental. Una empresa líder con gente de experiencia, 100% argentina que está en condiciones de proveer tecnología acorde a los requerimientos del mercado nacional e internacional. bhy S.A. es una empresa certificada bajo normas internacionales de calidad, seguridad, salud ocupacional y medio ambiente.
Productos / Servicios
Water: The treatment of the scarce resource in the future is our specialty, the widest variety of pollutants from water courses with undesirable physical, chemical and biological components is detected, evaluated and eliminated by our Team of Specialist Engineers. Environmental Sanitation: The development of environmental regulations, the appearance of new technologies and cultural changes have resulted in BHY having to adapt the quality of urban and industrial effluents prior to their reincorporation to the natural system Chemicals and Inputs: We offer a wide range of consumable products for the water industry and environmental sanitation Electromechanical Works: At BHY we are specialists in getting our public and private clients to have an integral service for the construction of their turnkey electromechanical projects.
---
Empresa: Bridge Hydrogen S.A.
Rubro: Equipo, Insumos, Maquinaria
SubRubro: Equipos
Teléfono: 3493
Fax: 426222
País: Argentina
Provincia: Santa Fe
Ciudad: Sunchales
Dirección: Parque Industrial
CP: 2322
Contactar Empresa
---
Catálogo AM2018