Rojas & Asociados launches second edition of "Economic Guidelines for Mineral Exploration" with professor Michael Dogget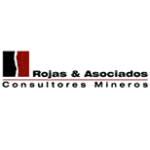 MENDOZA, ARGENTINA, August 9th, 2010. Rojas & Asociados is pleased to announce that it will re-run the specialized course "Economic Guidelines for Mineral Exploration" by Mr. Michael Doggett, Assistant Lecturer of Master in Mineral Exploration Program at Queen's University in Kingston, Ontario, Canada. The course will be held on November 15-19, 2010, at Hotel Intercontinental Santiago.
The first edition was held in August 2009 and gathered over 40 professionals and executives of mining companies as Barrick, Anglo American, Antares Minerals, Troy Resources, Yamana, Anglogold, Xstrata, Teck and Hochschild, among others. Attendants came from Chile, Argentina and Colombia. Also, a selected group of suppliers, such as Fining and Energold, sponsored the event.
As in 2009, this year the course has been designed to train participants –particularly exploring and mine geologists, mining engineers, and other mining-related professionals– in the techniques used to assess and value mining projects. Also, the course has been structured to be highly practical focusing on activities where participants are organized into groups to solve economic-mining problems and analyze case studies to then share their results. The topics to be dealt with are: analysis of costs, risks and returns of exploration, concept and estimation criteria of cash flow, metal price trends, world cost curves, discounted cash flow method, net smelter returns, mining taxation considerations, sensitivity and breakeven analysis, minimum acceptable exploration target conditions, mining project acquisition and development, Chilean and international case studies.
"Based on the feedback provided by attendants to the 2009 edition, we know that the course proved really useful, and we believe that top-notch trainings like this one are necessary in the Southern Cone. Michael is a renowned professional and his educational method is exceptional," said Javier Rojas, I+D Manager and training supervisor of Rojas & Asociados.
Individual registration fee is USD 2,800 + VAT. There are discounts on early registrations and registrations of 3 or more participants from the same company. Moreover, sponsorships and advertising opportunities are available for both mining companies and suppliers.
For further information and/or registrations, please visit: http://www.rojasyasociados.com/es/servicios/management/economic-guidelines-for-mineral-exploration/
Vea más / Read on
Press & Communication
Argentina Mining
Carolina Martínez Hansen
carolina@argentinamining.com
PBX: +54 (261) 424-3479 – Cel: 54 261 15 454 7827